Dissolving + Releasing Your
8 Money Blocks
with EFT Tapping Expert Jenny McKinney
> hosted by Erin Skye Kelly
If money for you has always felt like more than math, and you are into the woo as we say, consider exploring the idea that you might have blocks around money and financial success.
THE MAJOR SPIRITUAL MONEY BLOCKS ARE:
The Lack Block
I never have enough
The Spend Block
I can't control my spending or the minute I receive money I repel it or give it away
The Worthiness Block
I'm not good enough to be wealthy
The Intelligence and Skill Block
I'm not smart enough to be wealthy. "When I..." (get a job/bonus/win the lottery) "Then I..."
The Hard Work Block
In order to make money I have to work really hard. If it comes easy it's not worth it.
The Stress Block
Money is stressful and it activates me physiologically
The Procrastination Block
I am afraid of both success and failure. I delay taking action on things that bring me more income
The Money Guilt Block
I feel guilty when I have money and other people are struggling. It feels greedy or unfair if I have money while other people are hurting financially
In this 8-module program, you'll learn how to release these unconscious money patterns that could be disrupting the flow of money into your life.
WHAT IS TAPPING?
EFT (Emotional Freedom Technique) tapping is an alternative acupressure therapy treatment used to restore balance to your disrupted energy. It's been an authorized treatment for war veterans with PTSD, and it's demonstrated benefits as a treatment for anxiety, depression, physical pain and insomnia.
Can tapping increase your net worth in a tangible and measurable way?
We wanted to determine if there was a difference between doing the Get the Hell Out of Debt program and doing the Get the Hell Out of Debt program PLUS doing EFT tapping along with it, so we conducted a study.
In just eight weeks, the average Get the Hell Out of Debt participant in the control group paid off $4,753.71.
The group that did tapping along with the Get the Hell Out of Debt work paid off an average $32,202.39! In just eight weeks.
At your pace. Healing on demand.
This course was created to give healing access to those who might be budget-conscious. Working with a certified EFT practitioner can typically cost $250+/session, which means the value of these sessions is over $2000. You'll be able to do the sessions on your own time, and over and over to maximize your results.
Kika
These tapping sessions went way beyond money blocks. It's an overall emotional healing!
Valerie
I really feel like I moved some stuck long held beliefs and emotions about money. I feel so much closer to neutral about money and not as triggered or shameful around money.
Ivy
(This course) minimized the shame around money and the EFT is an amazing tool. It helped move so much energy in my body.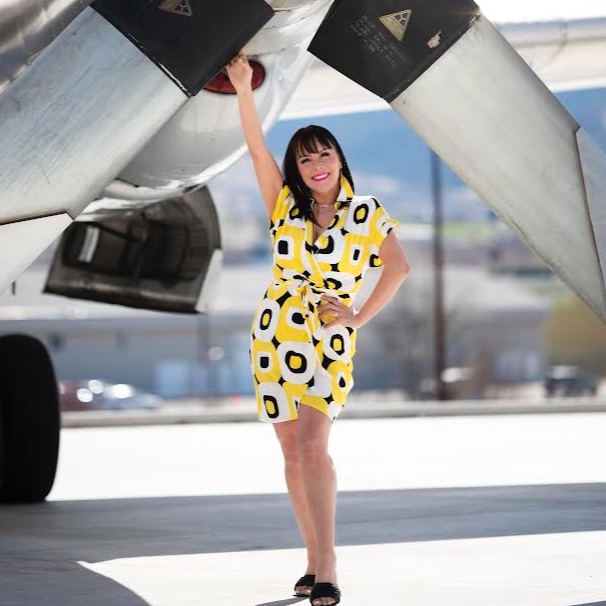 About Jenny
With over 10 years of experience in the field, Jenny McKinney has helped people transform their lives by teaching them how to use EFT Tapping to release negative emotions, limiting beliefs, and physical pain.
Jenny discovered the transformative power of EFT Tapping and became determined to share this technique with others. She has since trained with some of the top EFT Tapping practitioners in the world and has developed her own unique approach to teaching through this powerful healing modality.
As an instructor, Jenny brings a warm, compassionate, and supportive energy to her teaching. Her instructional style is practical, accessible, and grounded in real-life experiences. Jenny is committed to creating a safe and nurturing environment so you can explore your emotions and overcome your challenges.